Located in the city center, the Granat restaurant is a project created with love. Beautiful, modern interior and a variety of halls provide the opportunity to satisfy any desire of the guest. A contrasting and bold approach to traditional dishes in unison with the latest gastronomic trends, as well as the delights of the Georgian, Mediterranean and Japanese menus. Want to have a delicious lunch? We have the best business lunch offer. Do you like to spend time with the whole family? A cozy children's room with a professional animator will delight any child. Dreaming of a holiday or party? Banquet room, "Party Bar" and karaoke on the second floor – all at your service.
The Granat restaurant it is a unique atmosphere of comfort, respect for the traditions of cuisine and care for each guest.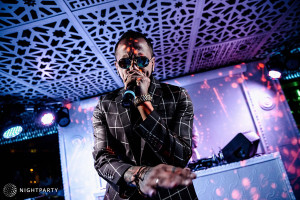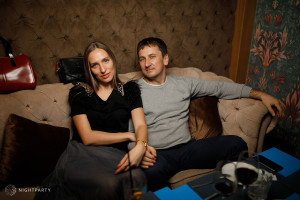 Disco bar: a Bright holiday awaits You on the second floor in the disco bar Teahouse "Pomegranate". Delicious cocktails of professional bartenders and the best DJs. Hall can accommodate up to 96 persons.
Karaoke bar: Cozy room, modern audio equipment and live music. Hall for 25 persons.
Common room: On the ground floor You can relax to the sound of Oriental music General sarabacha after a hard day.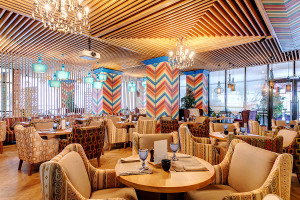 Hall is designed for 98 persons.
Summer terrace: In the summer You can sit outside on the veranda overlooking the green alleys of a beautiful Park with a fountain. Room has a capacity for 72 guests.
VIP lounge is a world of special guests made like a jewel box: all in carving, ornamentation and rare tree. Parties, business negotiations, corporate events, birthdays or a few pleasant hours of solitude with a loved one — all these events can be held in our VIP room. Separate entrance, service class VIP, personal account Manager.VIP room will please the most discerning taste.
Hall is designed for 35 persons.
Nursery: We maintain the tradition of a family holiday, and therefore, on the ground floor for younger visitors the nursery is open, where they will not be bored.