If you are looking for the best food spot where you can eat meat in a noisy, cheerful company, restaurant Torro Grill is the best place where you can do it. Nowhere else you would be able to try such a big, moist and flavored steak.  We have organized an open grill right in the restaurant hall special for those who interested in steak-recipe.  Torro Grill can be justifiably considered to be the best steak-restaurant.  In this eating place stuff see value in every guest and try to do their best in order to make him feel  as comfortable as possible. Excellent service, original and varied cuisine, extensive wine list and draught beer all these available for everybody in any chain of restaurants  Torro Grill. We are happy to greet you in the restaurant steak-house Torro Grill.
7 reasons for visiting accostable steak-house Torro Grill:
1. Our restaurant offers a really big portions. We understand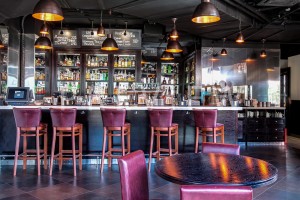 that a good dish should be a lot. This is especially actual when it is referred to delicious, fried steak.
2.We cook the steaks very quickly. There is the biggest in Voronezh grill in our steak-house, which can fit any order. Therefore, you would not wait for ordered steak and treat the satisfied served guests.
3. We cook only fresh meat.  For the preparation of each steak we take fresh meat and use only the right side of beef. Also, our restaurant offers a lot of other dishes cooked on the grill.
4.Impeccable service. Entering the steak-house Torro Grill, you are becoming the object of attention of the entire staff. None of your wishes will not go unnoticed. Such concepts as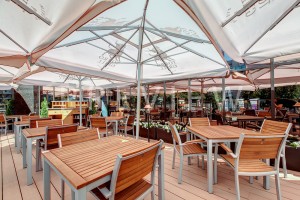 "cooled down meal" or "dirty dishes" are simply do not exist.
5. You prefer cozy but inexpensive restaurants? Then, our prices will pleasantly surprise you. We also know that for many guests the price does not matter if we speak about really big piece of freshly prepared tasty meat. But we would not want to play on the subtle feelings, so the restaurant offers all meals at a very affordable price. Prices for steaks would really pleasantly surprise you.
6. Steak-house is near for you. It was 9 years to the day the opening the first steak-house in Moscow. During this time, the quality of service and cuisine of our restaurants have been able to be assessed by thousands of guests. At present Torro Grill open its doors in Voronezh. It is the turn for you to estimate our meals!
7. Best Restaurant for big companies!
We know that size matters. That`s why we brought a bespoke four-meter grill – the only one in town from Argentina. All meals are prepared over at open fire right before your eyes. Cooking your favorite dishes we burn more than 100 killograma of coal everyday. We are roasting unchildlike!
We know that the right food is honest food. That`s why our managing partners Anton Lyalin and Kirill Martynenko ave a special feeling for the finest ingredients worldwide. Flavor should be favor!
We know how to please the most sophisticated and demanding guests. Our experience allows us to guess how to entertain hungry cheerful company of friends or please families- fans of barbecue, surprise the couple looking for a romantic escape or hunters to adventure on Friday night. Our menu is teeming ofdiversity!